Jobs
Hungry Guy, der Street Food Hot Spot in der Wiener Innenstadt,
sucht Student:innen mit Biss für Teilzeit und Vollzeit.
Kannst Du kochen? Bier zapfen? Kaffee machen? In der Küche helfen? (Zwei "Ja" genügen.)

Stehst gerne im Rampenlicht?

Hast gute Laune, außer wenn du schläfst? Passt.

Kannst Musik während der Arbeit nicht ausstehen? Bleib zuhause.
Interesse? Gut so: guy@hungryguy.wien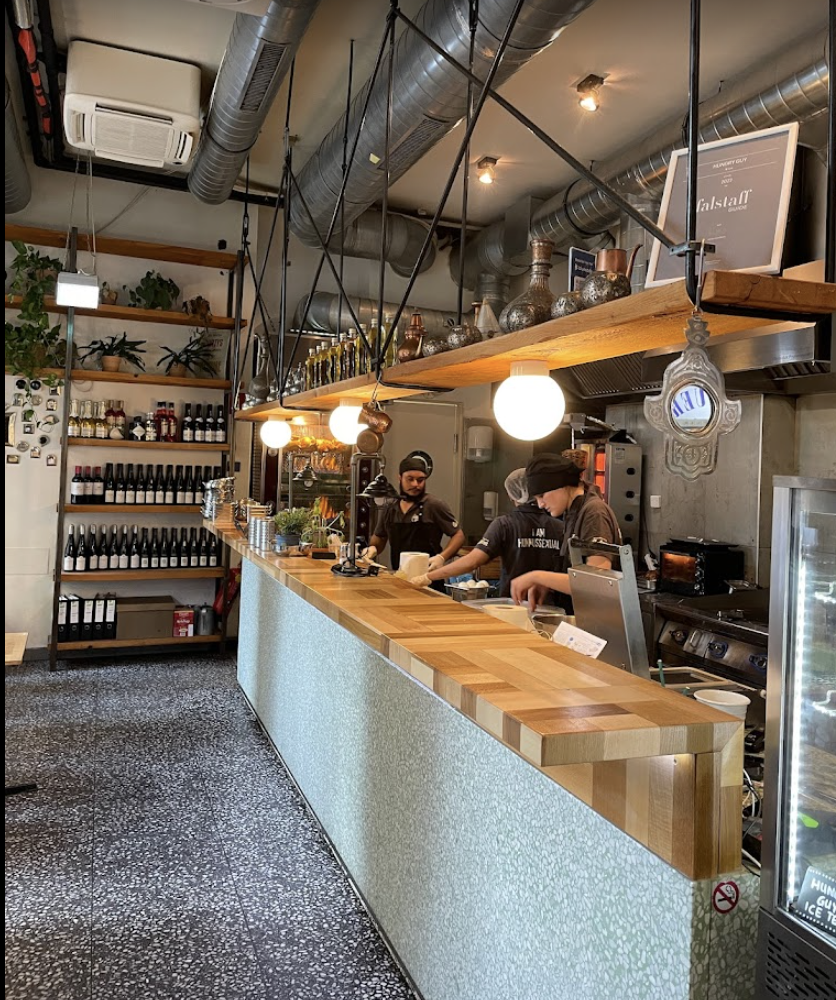 "YUMMY! two shawarma pitas & fries! Bathrooms were clean and nice, it was so warm and cozy! really nice because it was raining and cold outside 🙂 service was super friendly and nice as well, overall great experience! it is a bit pricey though! The pitas may not look too big but we were so full after everything, thank you!! they had Budweiser on tap which i thought was interesting"

"I would give them 6 stars if I could! This was the most delicious and fresh food we have had in a while. The shawarma pita wrap was steaming hot with fresh veggies and meat. The veggie dinner was the best-tasting combination of beets, cauliflower, sweet potatoes, onions, falafel, beet hummus, and cucumber/tomato salad. The veggies were cooked perfectly!."

"Definitely Recommend This Place!"
"We went here for lunch, and it was great!
We really like the middle-eastern kitchen, so we have a lot to compare it with.
But both the pita shawarma and the cevapcici one were awesome. The pita's itself were nice and fluffy and the stuffing was also on point.
Definitely recommend this place!."

"A Genuinely Nice Surprise"
"A genuinely nice surprise, the concept of the restaurant is great (especially if you love pita bread) and the food was really good. The ambiance is pleasant and our waitress was very nice, I definitely recommend it if you want to eat something original. I was with some friends and it was great.."
Daily from 11:30 a.m. – 11 p.m.
Hungry Guy
Rabensteig 1,
1010 Vienna
Imprint
Ra1 Gastronomie GmbH & Co KG
Margaretenstrasse 21, 1040 Vienna